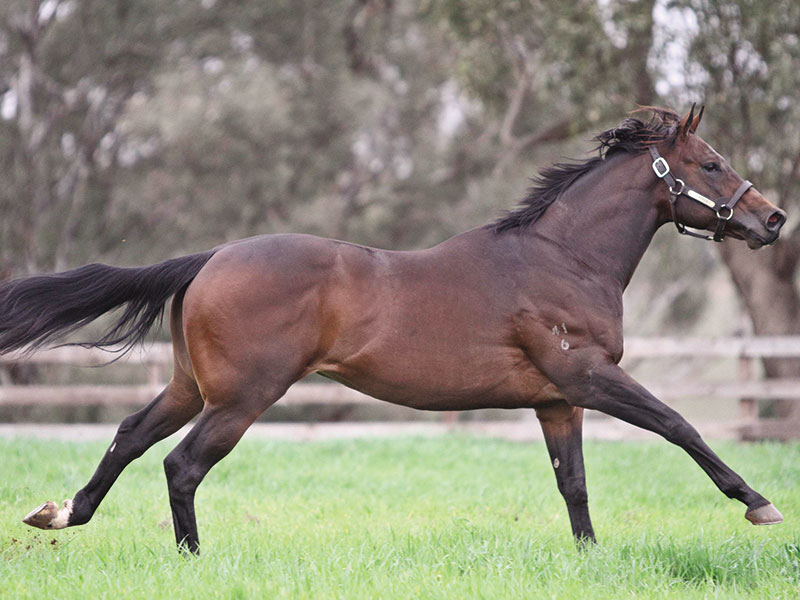 Premier Success for Three Bridges and Stryker
The 2015 Inglis Premier Yearling Sale provided much success for the team at Three Bridges Thoroughbreds with our 11 yearlings selling in Session I generating $1,338,000 in turnover at an average $121,636 which had us finish sixth of the Victorian based vendors at this sale by both average (three or more sold) and aggregate.
Our best results came with a Snitzel colt from Orbiting Belle that made $300,000 when secured by China Horse Club and a Beneteau colt from Free Friday that made $230,000 when bought by Blue Sky Bloodstock.
The Beneteau colt was a very successful pinhook having been bought on the advice of Paul Willetts for $65,000 at the Inglis Great Southern Weanling Sale last year.
We also sold an additional two horses in the Session II part of the sale headed by a stunning Stryker colt from Pintle that made $100,000 to the bid of Inglis as agent to be the equal highest priced youngster sold on Wednesday.
His success capped a great sale for our promising young sire Stryker, who had three yearlings sell in Session I at an average $68,333, a sum that equates to 6.2 times his $11,000 service fee.
Best for Stryker in the premium part of the sale was his colt from Royale Harmony that made $100,000 for us when bought by Eden Racing / Paul Willetts.
With three winners on the board - two of them metropolitan Andrioli(Melbourne) and Sonesta (Perth) – plus stakes performers She is Stryking and Miss Loren – Stryker is steadily making a good impression, which was not lost on yearling buyers in Melbourne!
We congratulate all successful purchasers of our yearlings and wish them all the best for the future.